Camshaft Remanufacturing

Being in business for nearly 60 years, Hillcrest Camshaft has become a world leader in the remanufacturing of industrial camshafts.  Don't trust any company with your diesel engine camshafts, call the experts at Hillcrest Camshaft.  With over 150 years of combined camshaft experience, we use some of the most state of the art testing and grinding equipment today.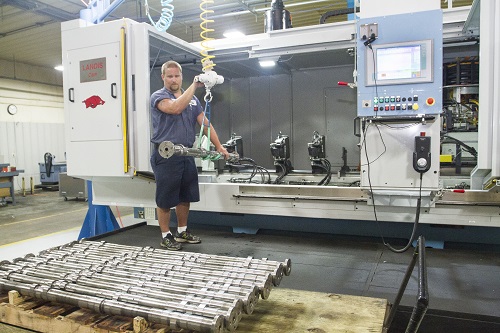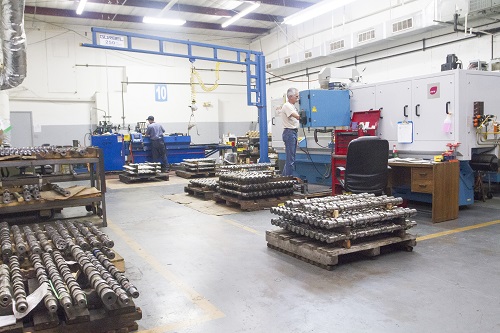 Left: Large CNC Camshaft Grinder for camshafts up to 100" in length.
Right: Hillcrest Camshaft Production Grinding for the Over-the-Road Truck Engines.
Remanufactured Camshafts Offer Many Advantages:
Purchasing a remanufactured camshaft is considerably less expensive than buying a brand new camshaft, but will deliver the same results.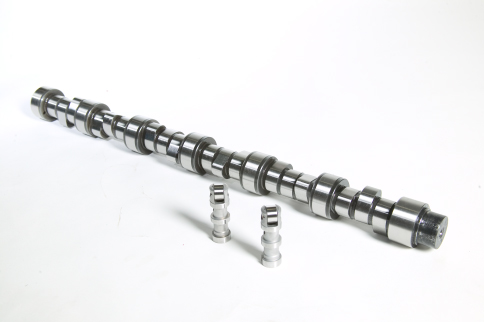 A worn camshaft can reduce the horsepower as much as 20% when compared to the efficiency of a new or remanufactured camshaft.

As little as .001 wear to a camshaft can affect valve timing as much as 3 degrees.

Remanufacturing will restore the original lift and profile of your camshaft, delivering like-new performance.

Remanufacturing is an inexpensive part of the engine rebuilding process…yet it will pay the biggest dividend in horsepower, yielding smoother idling and perfect timing.
We remanufacture all make and models of camshafts, including ALCO, Allis Chalmers, Case, Caterpillar, Continental, Cummins, Detroit Diesel, EMD, Ford GE, Internationals, John Deere, Komatsu, Mack, Murphy, Perkins, Superior, Volvo, Waukesha and more.