Lifters
When a customer orders or inquires about a camshaft, our sales staff will offer new or remanufactured lifters, cam followers or tappets, whichever is applicable.  We offer a huge range of cam followers for most engine manufacturers.  These parts have been tested for many years.  The failure ratio for these parts is less than ½ of 1 percent.  It is very important to replace cam followers with new or Remanufactured by Hillcrest Camshaft at the time of the camshaft replacement.
Check our Warranty Policy, where Camshaft Warranties are voided when new or remanufactured lifters are not replaced at the time of a camshaft replacement.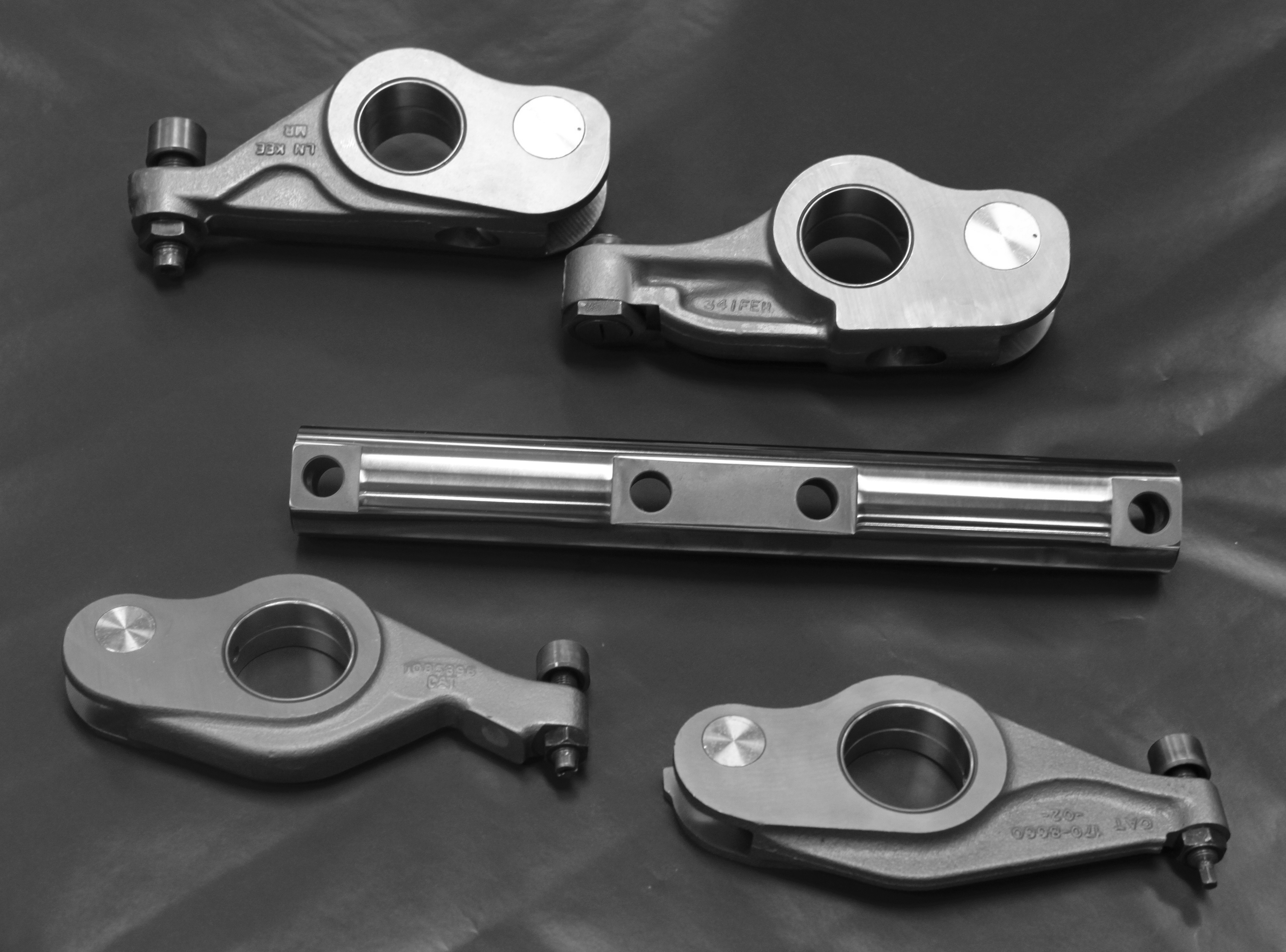 Remanufactured Caterpillar 3406E, C-15 and ACERT Rocker Arm parts.  All Rocker Arm parts are complete with new roller, pin and bushing.  The bushing is new and precision ground to size, not honed.  Parts are available on an exchange basis or outright purchase.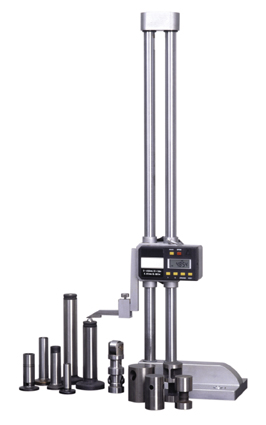 A height gauge with just a few of the many lifters we offer here at Hillcrest Camshaft.