Locomotive and Marine
New Locomotive & Marine Camshafts for EMD Engines

A New 16 Cylinder EMD camshaft being finished ground on our state of the art CNC Cam Grinder.
We built upon our years of Camshaft remanufacturing knowledge to design a camshaft that we believe can rival OEM camshafts. These cams are designed with the latest 1080 steel and induction hardened to 64 Rc. These camshafts have been tested in some of the world's finest marine fleets and Class 1 and Short Line Railroads.
Now offering NEW Camshafts and Stub Shafts for 12 & 16 Cylinder 645 & 710 Engines
Restoring Locomotive and Marine Camshafts' Performance

Hillcrest Camshaft Service has over 50 years of experience remanufacturing marine and locomotive diesel camshafts.  We have been remanufacturing 2 cycle diesel camshafts since the late 50's.  Technology has changed drastically and we have kept up with all of these changes.  Today we use the most state of the art machinery and testing equipment in the camshaft industry.  Our extensive knowledge with this latest technology allows us to remanufacture the new 4-stroke diesel camshafts as well as the larger EMD, Alco and GE engine camshafts.  Ask about our version of Locomotive and Marine Camshafts for EMD engines.  We promise to save you money, without jeopardizing quality.

V-20 EMD Generator
Marine Engines
Today's Marine engines are some of the most strenuously tested engines – a marine camshaft's performance has to remain optimal.  In most cases, they are under constant loads, pushing large loads up river against the current.  Some of these engines are seldom shut off. Hillcrest Camshaft Service consistently provides our Marine customers with the highest quality remanufactured camshafts and crankshafts in the industry.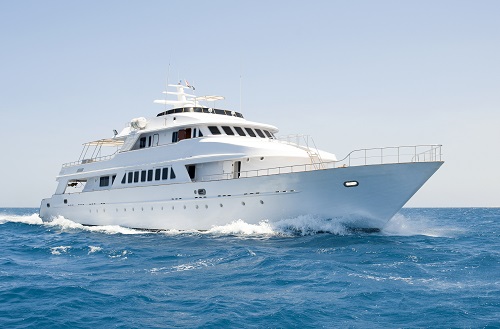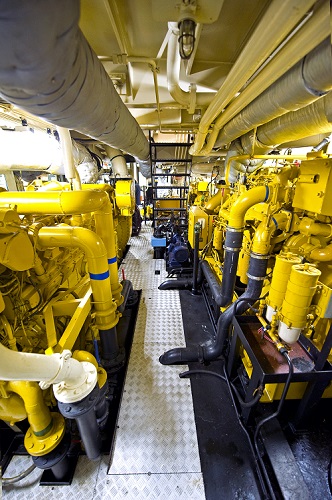 Ship: Not only do the main propulsion engines work very hard on long, overseas cruises, but in most cases the yacht's main diesel generators are rarely shut off for days and even weeks at a time, most times under constant loads!
Engine Room: Engine Room of a 150' pleasure yacht showing two hard-working Caterpillar Marine Engines