Mitutoyo Contour Tracer
With our Mitutoyo SV-C3100 Surface Roughness/Contour Measuring System, we can measure roughness, waviness, and contours on the same machine with high accuracy.  Our system is compliant with JIS '82/'94/'01, ISO, ANSI, DIN, VDA, and other international surface roughness standards.  Some of the latest camshafts being produced are being manufactured with crowned lobe surfaces and crowned rollers to extend the life of the cams and followers.  This machine can verify those critical points and we can correct any issues before the items leave the shop.  Having the right high-tech tools for the job can make all the difference.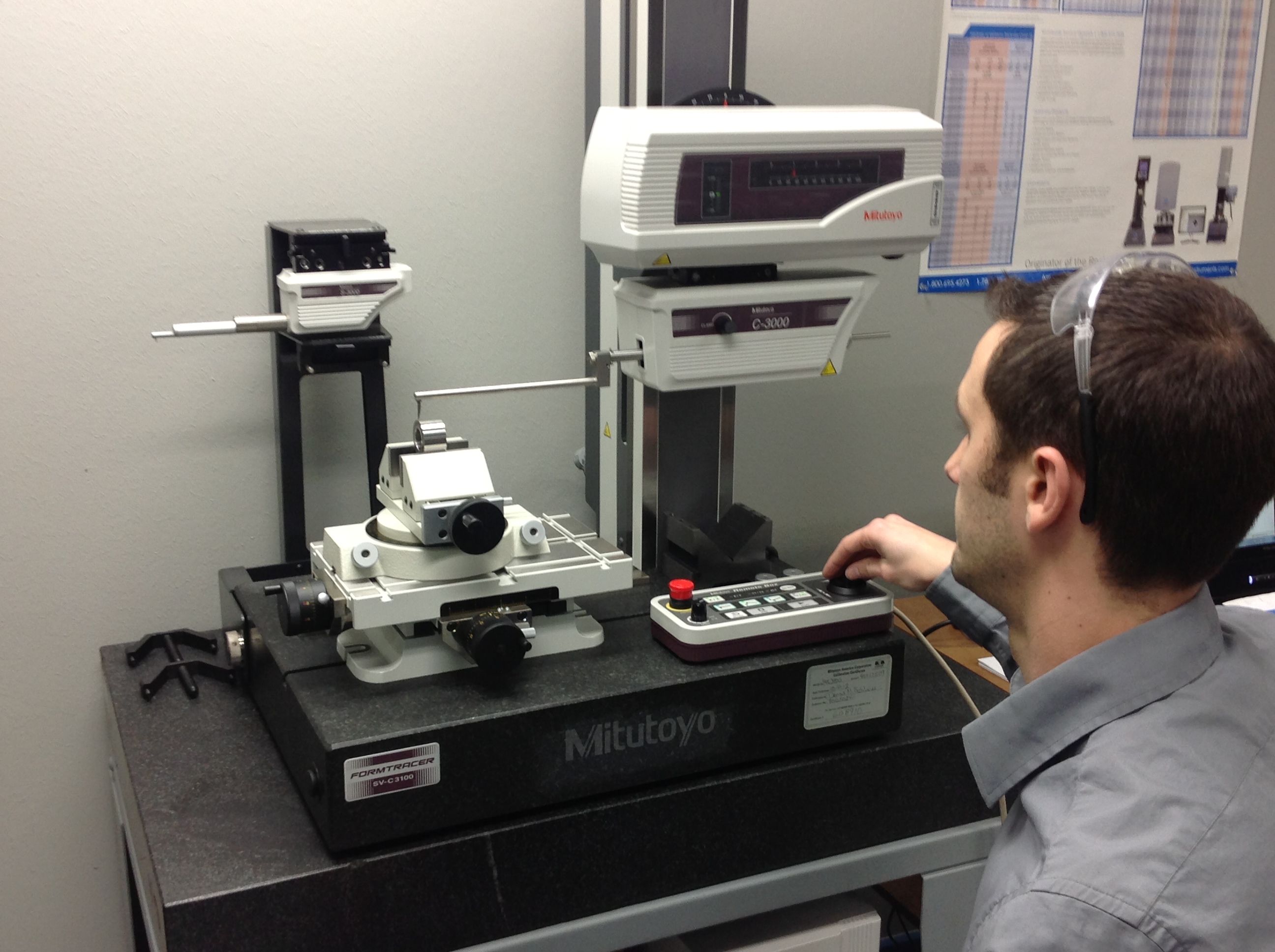 A Caterpillar Camshaft Roller being checked for proper crown.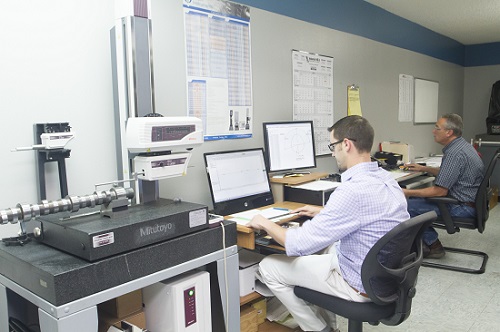 Our full-time engineering staff and quality manager are here to answer any of your technical questions or quality concerns.